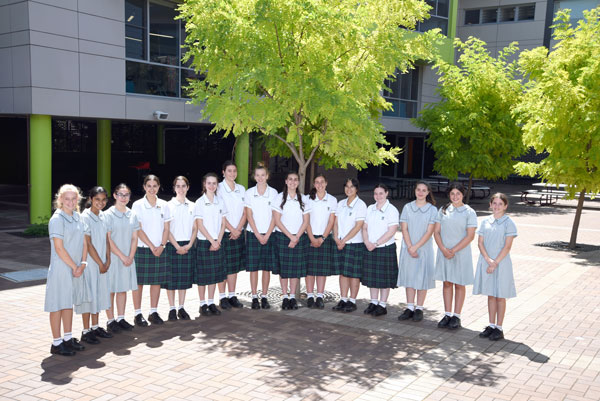 Open Day and Campus Tours
St Ursula's College welcomes prospective students and families onto our grounds through scheduled Open Days and Campus Tours.
Open Days are held outside of school hours and are hosted by College staff and students. Visitors can learn about the school's academic subjects and co-curricular activities and see our beautiful grounds and high-quality facilities.
Campus Tours are conducted during school hours and offer prospective students and families a chance to observe a day in the life of the College. Tours are run by our knowledgeable students and are a great way to see the school in action.
When do the events take place?
Check this page for updates on when our next Open Day will be held. Bookings are not required to attend.
No Campus Tours are running at this time. Check this page for updates on when they will be operating. The tours require advance booking to attend.
How do Campus Tours operate?
Departing from the College Administrative Office (69 Caroline Street, Kingsgrove), tours are conducted in groups of eight and run for approximately 30 minutes.
Please arrive at the College Administration Office 10 minutes ahead of your scheduled tour time and you will be greeted by the student guiding your tour.
Book your Campus Tour
Go to www.schoolinterviews.com.au
Enter the Event Code buvyk.
Follow the on-screen instructions to finalise your booking.
To help keep our College community safe, we ask that anyone attending Open Day or a Campus Tour wear a mask.
If you have any queries regarding Open Day and Campus Tours, please contact St Ursula's College on (02) 9502 3300 or at info@stursulakingsgrove.catholic.edu.au.
Take a virtual tour 
You can take a virtual tour of our school at any time. In the video, our students showcase the College's amazing facilities and viewers can see learning in action in our classrooms and discover our serviam difference!