Many opportunities exist for St Ursula's students to experience leadership during their College years.
The concept of SERVIAM – I will serve – is our College motto and at the core of every leadership experience and opportunity.
Every girl is a leader
Saint Angela Merici believed women could be powerful change agents in society – and this belief continues to inspire our College's inclusive approach to leadership today.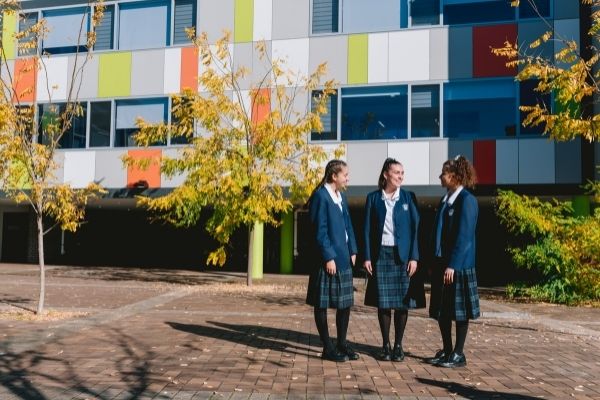 We encourage all students and teachers in our school community to view and practice leadership as a life choice.
In addition, many structured opportunities exist for St Ursula's students to experience leadership roles during their years at the College through participation in sporting teams, extra-curricular groups and a variety of other activities.
Students can also submit a proposal to present their ideas for advancing the school to our College Leadership Team.
College leadership positions
Our formal Leadership Program runs from Term 4 in one year to the end of Term 3 in the following year. This gives all elected student leaders the opportunity to work as a team for a whole year.
Both the Junior and Senior Leadership teams participate in education programs that foster their understanding of what it means to be a Christian leader in an Ursuline school.
In addition, every Year 7 to 11 pastoral class elects a class councillor to represent them on our student committees. The committees are led by elected Year 12 co-captains. All elected student leaders also attend the regular committee meetings and participate in a variety of initiatives developed, promoted and officiated by the students themselves.
Get to know your Student Leaders