Our teachers know their students and work with them to help them realise their potential as learners. Our focus on authentic learning and authentic assessment ensures that we challenge our students to grow in their learning and achieve their personal best.
Throughout our community of Sydney Catholic schools, we have shown high performance of our students in measures such as NAPLAN and the HSC.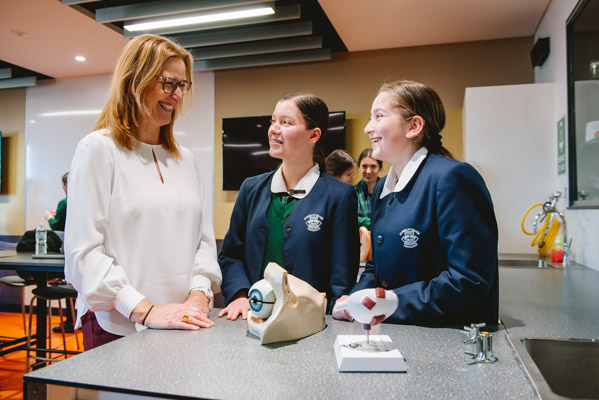 The College enjoys an outstanding reputation for academic excellence and students are constantly supported to challenge themselves academically by our highly experienced and professional staff.
St Ursula's is consistently ranked in the top 100 schools in NSW as reported by The Sydney Morning Herald, and frequently records excellent results in state-wide exams.
Differentiated programs are offered to cater for all student needs, and learning is enhanced by international study tours and excursions.
2022 HSC results
9 placements – Top 10 in State
 158 Distinguished Achievements
1st in Sydney Catholic Schools in 13 subjects
99.1 highest ATAR earned
40 students earned ATAR over 90
7th in all Sydney Catholic Schools
94th of all secondary schools in NSW
60% of students earned marks in top 2 bands
72% offered early entry to university
6 students nominated or selected for HSC Showcases